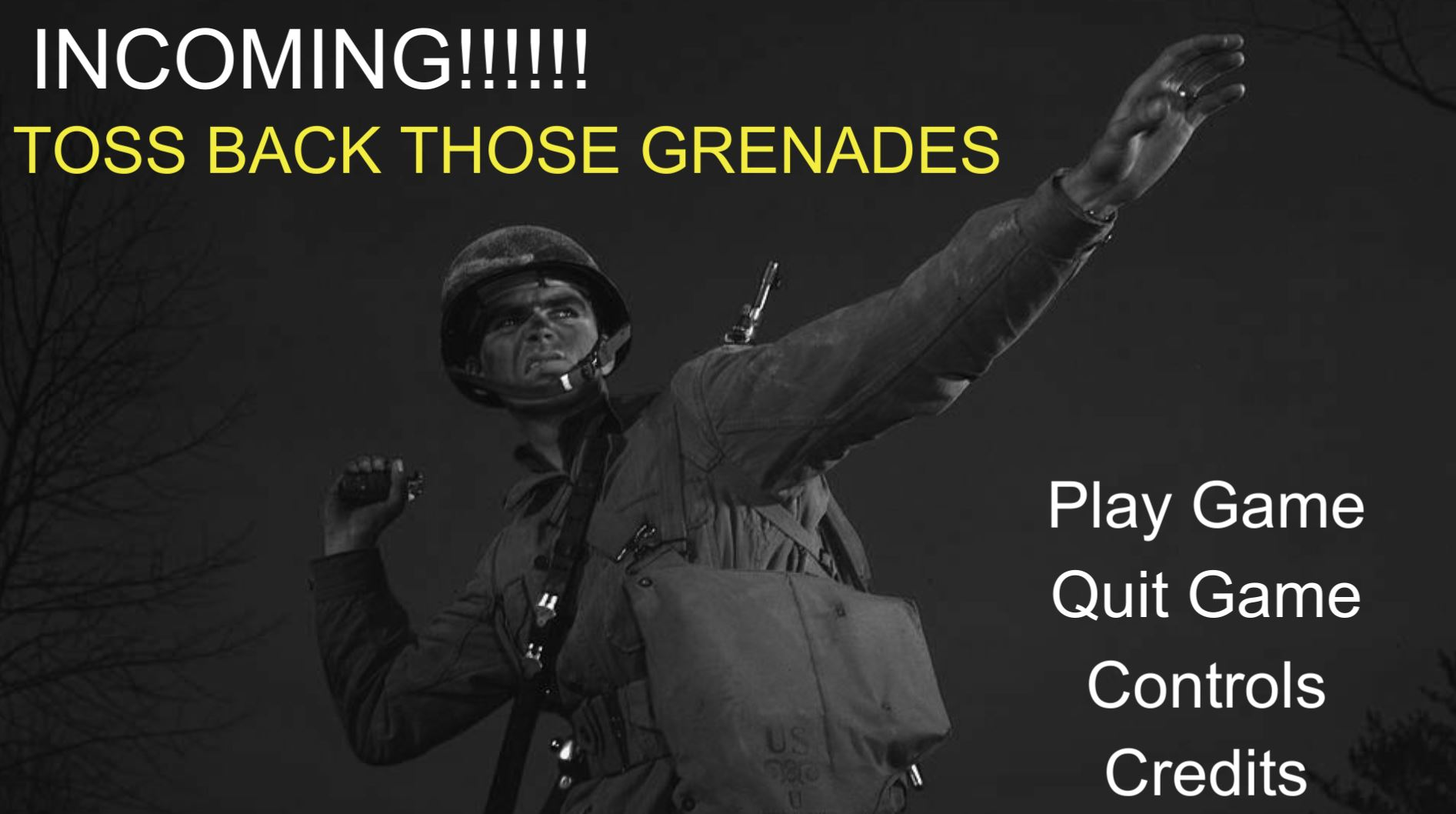 INCOMING!!!
A downloadable game for Windows, macOS, and Linux
3D first person experience of war in the trenches. Waves of enemies throw grenades at you. Pick them up if you can or try to avoid them if you can't get to them in time. Throw back the grenades at the enemy soldiers. Defeat all waves of enemy soldiers to win.
Submission for 2017 GitHub Game Off. Asset creation and modification done using open source tools such as Blender and Gimp. Game engine is Unity. This is the first game I have ever created. Please comment on aesthetics, play-ability, and enjoy-ability. Feedback on the the C# coding and Unity usage in the GitHub repository is also appreciated.
Install instructions
Unzip download to Windows folder. Run Incoming!!!.exe
Tested on Windows 10 only.